STOW
Stow is the world's leading supplier of smart storage solutions. Their core activity is the development, manufacturing and installation of top-quality racking systems for the storage of palletised or small goods and longer items, as well as mezzanine structures
PLAY CORPORATE VIDEO
25 years of Allied Storage!
25 years of growing our company, innovating with our product ranges and expanding our team. We're proud to have worked on so many prestigious projects over the past 25 years in Ireland, expanding into Northern Ireland and Britain.
Established in 1997, Allied has grown to be one of Ireland's leading fit-out experts in storage solutions.
Many thanks to our team, clients and partners Stow Group.
Highlight - Atlantic Dawn
Our recent installation for leader in sustainable fishing and processing Atlantic Dawn. Our Atlas Shuttle system allows for the highest possible density storage whilst operating at -30°C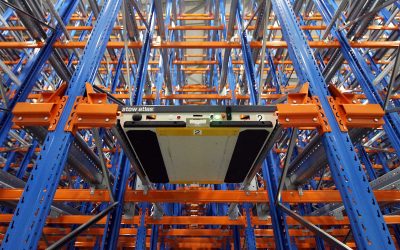 Atlantic Dawn - Automatic Pallet Shuttle - News - January 10th 2021Allied Storage has successfully completed the instalation of our Stow Atlas 1D automated pallet shuttle for Atlantic Dawn's new cold storage facility in Killybegs Co. Donegal. This system offers the...
read more
Stow Ireland Distributor
We are pleased to celebrate over 20 years our partnership with Stow International, as the sole distributor of stow products in Ireland.
As the largest manufacture in Europe STOW provide the most advanced Racking/Storage systems on the market today.